Why Do Future Businesses Need Web3 For Sustainability?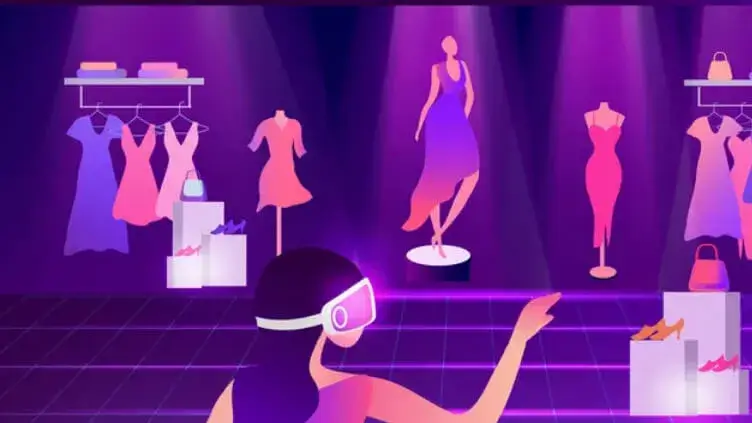 How Metaverse Will Revolutionize the Future?
Dwelling in a Digital Realm
The concept of Metaverse will be getting stronger with time as people would be willing to spend more time in the digital world than in the real world. Due to this, the demand for virtual reality will be at its peak. Whether it is gaming, vacation, meeting friends or selling business products, the Metaverse will answer everything. For example, one can before the actual construction of a building live in the same building design in the virtual space and do a recce of the experience it will create in the real world. This will come down to people actually feeling the experience in the digital space first before they experience the same in the real world.
Simplification of Travel and Living
Travel and living will not be the same after the introduction of the Metaverse. The users can live across different environments using their AR /VR glasses, meet with different people, travel for business or do a whole lot of things while sitting in their bedroom. You can think of it as moving from one room to another in your home will amount to jumping continents in the metaverse. So, when you move from your dining hall to the living room, you have simply moved from Australia to Europe and met people on the way. Likewise, it will be progressing as you take further steps and jump continents. While doing so, there will be opportunities to meet people, understand different cultures and interact with stakeholders that are relevant for your business growth.
Building a Global Economy
Metaverse will also eliminate the barriers of owning real-estate in foreign lands. For example, you can easily build your own store or own a building in NYC, London or Tokyo within the metaverse and rent out the same to the concerned stakeholders for profits. In the real world, it is very difficult to own real assets in a foreign country if you are not a national there. However when Metaverse comes into play, it will simplify this and open the global economy to all. At the moment, the Metaverse has been estimated to be around a $800 billion economy by 2025, as these concepts get wider adoption, Metaverse has the potential to compound its growth by 4x to 8x in a short span of time.
What Will Be the Connection of Metaverse With the Real World?
The Metaverse has already revolutionized gaming, shopping and business where you can shop in the metaverse and get the real goods delivered to your physical address. For example, when you shop in the Nike store on Decentraland, the real Nike shoes can reach your home. Likewise, when you have worked and earned on Decentraland Cyber Park, you can cash out that earnings in the real world through crypto and nft marketplaces. These are just a few notable mentions but not limited to these only. On the contrary, Metaverse has already synched with the real world in various other segments like;
In Pop Culture
Ready Player One is a noteworthy mention where people have the option to escape from their reality and live the life that they had always wanted. In Ready Player One, the population which has been afflicted by war, poverty, and climate change turn to a place called Oasis set in the 2045 timeline to live a peaceful life.
Gaming
Fortnite is another example which will give the advantage to people to escape from their reality and build a world of their own. In the Fortnite MMOSG or Massively Multiplayer Online Simulation Game, people can create their own world and embark on an adventure. In this pursuit, they have the advantage to meet new people in their journey and uplift their experience. So, metaverse will not only connect the real world and virtual world from a business standpoint but people would be willing to even trade experiences and do things that they couldn't in the real world. Components of Metaverse Which Will Make These Things a Reality
Augmented reality (AR)
ar works as an immersive and interactive environment that elevates virtual content spatially to allow the experience to happen in real time and in a truly realistic manner.
Flexible Work styles
It is the capability of the workspace to change as per the environment. Hence in this way the needs of the employer and employee are met in a satisfactory manner.
VR
vr helps in creating an immersive and interactive environment which allows the users to experience the virtual world in real with a physical touch.
Web 3, NFTs and DeFi
They do not contribute to an immersive experience, rather, they help build an infrastructure where these immersive tech can exist and sustain themselves. Through the use of blockchain , NFTs, and defi , storage of data, community engagement and governance can all happen in a truly decentralized manner.
How SDNA Can Help Build The Next Gen Metaverse?
For enterprises that do not want to fall behind, SDNA Tech, a blockchain, NFT and Metaverse powered Tech Company can help build the next gen virtual spaces for the future. SDNA has already created a virtual digital world for its clients. From creating DeFi protocols to tokens to NFTs, SDNA has the potential to live up to the expectations of the clients and yield desirable results.